Hello All,
Today I don't have too much time but wanted to post and decide why not to a post about the new shows I've been watching this summer. I don't claim to have great taste in television but I have a wide taste of shows. On top of new shows I've been watching some other shows that have been on for a while including
Teen Wolf
, Switched at Birth, Pretty Little Liar (What can I say I'm stereotypical 19 year old girl), Melissa and Joey, Baby Daddy and Degrassi. Oh and of course Big Brother but you guys knew that. So, let's begin.
Whodunnit
I personally find the show a little cheesy but I can't stop watching it. My biggest thing about this show is that every time somebody "dies" they act like the person is really dead! But I like trying to piece together how the crimes was committed, although I'm not sure that even the producer know who killer is. Which is hard because I want to try and guess who it is.
Under the Dome
I am absolutely addicted to this show. I do yoga on Monday nights and I'm exhausted when I get home but I have to stay up to watch Under the Dome. I don't always understand what's going on in the show but I watch it hoping that one day I will understand. I'm excited that Under the Dome was renewed for another season and that it will be back next summer but at the same time I want answers!
The Fosters
I am just in love with this show! I personally think this might be one of the best ABC Family shows ever! I love the story, its heart warming and you keeps you wanting to come back. I love all the characters, I find them and their stories interesting. I'm so sad that I last night was the season finale but I know they will be back in January.
Twisted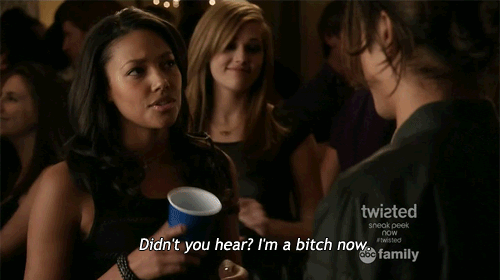 I love mysteries! I love that they are trying to piece fact together but that they don't necessarily fit. Plus who doesn't love a love triangle or two. And the two lead females seem pretty realistic for having a friend who murder his aunt.
So, tell me, what have you been watching this summer? Do you watch any of these show? What do you think of them? Let me know in the comments below.