Hello All,
Recently I went to see the new movie How to Be Single. You can check out the preview down below.
This movie followed the single lives of many different people but focused on about four different stories that all kind of intermingled. The first story we are introduced to is Alice's (Dakota Johnson). Alice had been in a relationship with her college boyfriend, Josh (Nicholas Braun), pretty much since day one. But around the time they are graduating she decided that needed time to find herself and breaks up with Josh. The next story we meet is Robin (Rebel Wilson) who is very happy sleeping around and partying and really isn't looking for a stable relationship. Alice's older sister, Meg (Leslie Mann) is a single doctor who hasn't felt the need to be a relationship since med school. She decided to try and get pregnant on her own but soon ends up meeting Ken (Jake Lacey) which turns everything upside down. The other two stories were definately supposed to be B storylines. The first one was Lucy (Alison Brie) who thought that she could beat the online dating system through an algorithm, Lucy soon befriends a bartender, Tom (Anders Holm) who didn't want a relationship and much like Robin could careless about being a relationship. The final storyline was about David (Damon Wayans Jr) who was a single dad just trying to figure out how to fall in love after the death of his wife.
Alice (Dakota Johnson) & Robin (Rebel Wilson)
Source
There were so many storylines in this movie that I felt like none of them actually got the time they deserved. My favorite story line was the Leslie Mann storyline but out of the main 3, her's was the one that got the least screen time. I would have been just as, if not happier seeing a movie that was only about her (then again that would just be the Back Up Plan). My main problem with the multiple storylines is that none of the characters were really developed well. It often felt like they were skipping important moments of development that left me confused.
LtoR: Meg (Leslie Mann), Alice (Johnson) & Robin (Wilson)
Source
Chemistry wise the best chemistry in my opinion was between Rebel Wilson and Dakota Johnson. In many of the scenes they shot together I felt like they must have really been friends. But much like the character development you didn't get to really see Alice and Robin's friendship grow. Which was too bad because the whole movie had the feeling of female empowerment but they friendship was just grazed upon.
I will say two positive things about the movie. One the male cast was all gorgeous and great eye candy. But also I loved that they never painted the character of Robin as being a "slut". Although the sleeping with multiple men is not my lifestyle I don't think that its something that are our society should frown upon, especially when in other movies Tom's (the player) character would be shown as a stud or a cool guy.
Over all this is not a movie that I would pay to see in the theaters again. Although I also didn't hate and will probably watch it when they play it on TV sometime in the future. As for a reccomendation I would say lovers of the chick flicks genre would probably enjoy it but I don't think I would really encourage my friends to see it in theaters.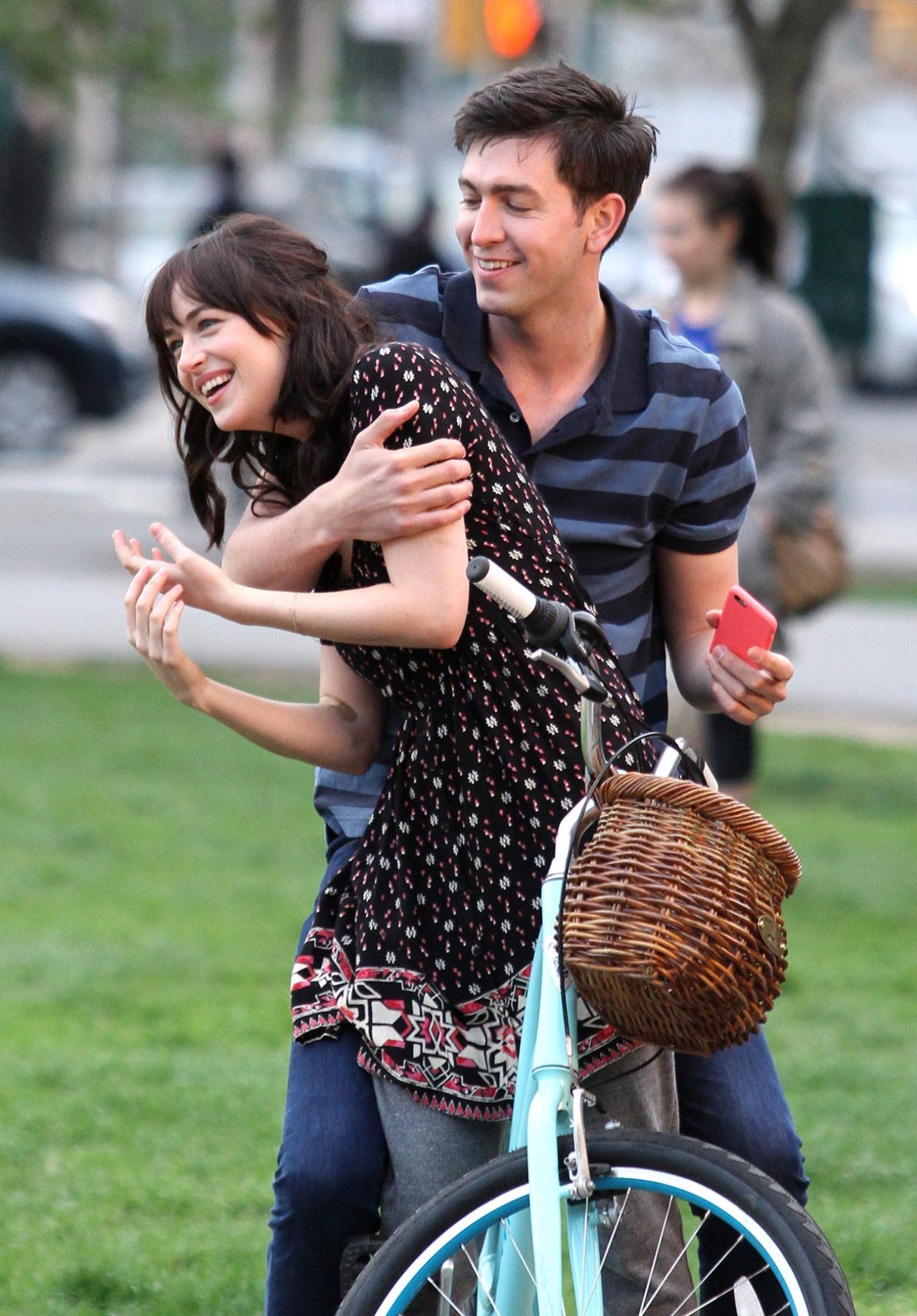 LtoR: Alice (Johnson) & Josh (Nicholas Braun)
Source
Have you seen How to Be Singe? If so, what did you think about it? Let me know in the comments below.